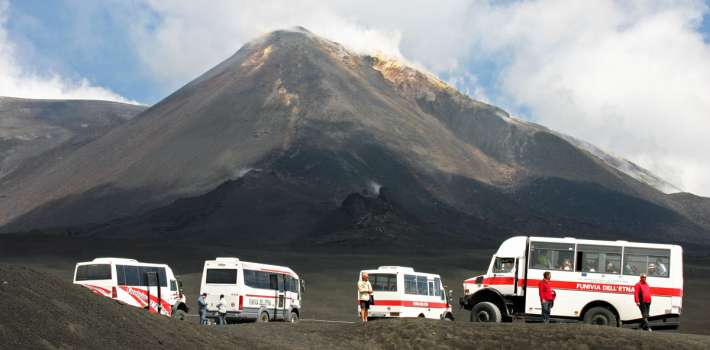 Etna or Sicilian dialect "Mungibeddu", is one of the highest active volcanoes in Europe, located on the eastern coast of Sicily, in the province of Catania.
UNESCO World Heritage Site, Mount Etna has a height that varies over time for its own
eruptions, about 3300 m above sea level.
PROGRAM
09.00 am – Departure from your Hotel, destination Zafferana Etneo, short visit of the Piazza Panoramica, short stop Casa del Miele, for tastings of typical products, and continuation for the Rifugio Sapienza.
On request during the climb it is possible to stop to admire the 1991 lava flow.
At 1800m (Rifugio Sapienza), your driver will wait for you during the visit of the craters (2 hours)
12.00 pm – Return to the hotel.
CONTACT US: info@autoserviziparlatore.com